Our products
Vapor Recovery Units
With increased regulations to reduce vapor emissions and focus on ESG, E&P companies' vapor recovery solutions are critical in today's environment. OTA Environmental Solutions has a full range of products and services to assist you. We can help you with air permits, reporting requirements, and compliance.
OTA can help size and provide you with emissions control equipment such as Vapor Recovery Units, Combustors, and Flares. Through our local field offices, we help service and repair any brand of equipment you have, in order to keep you in compliance.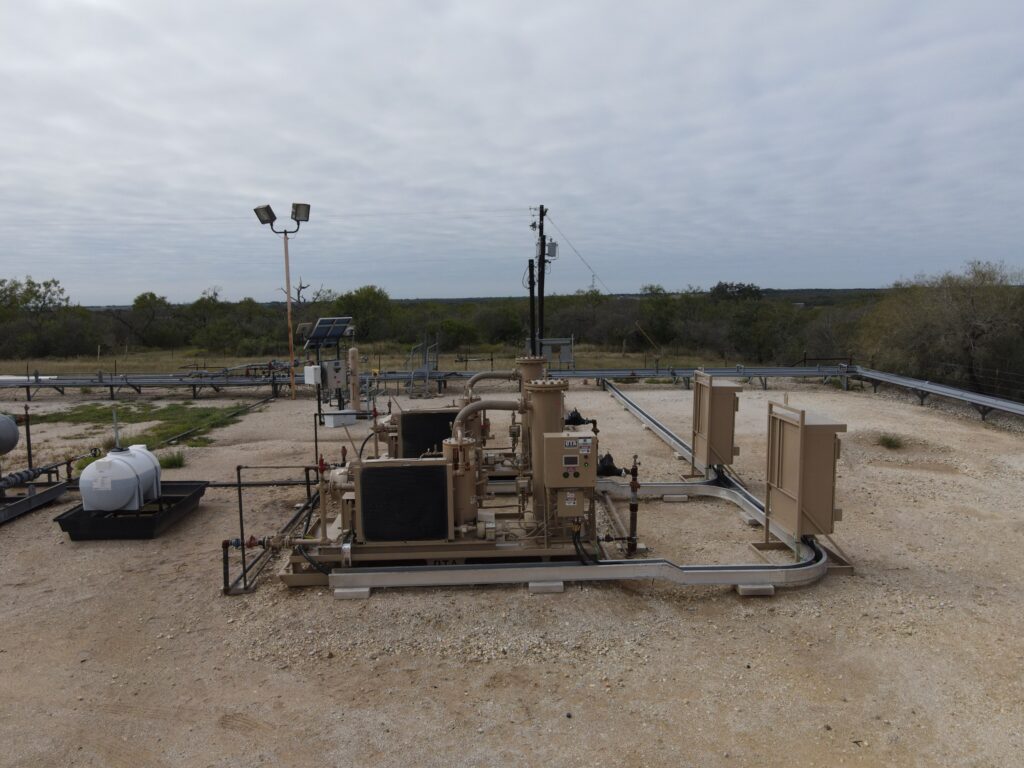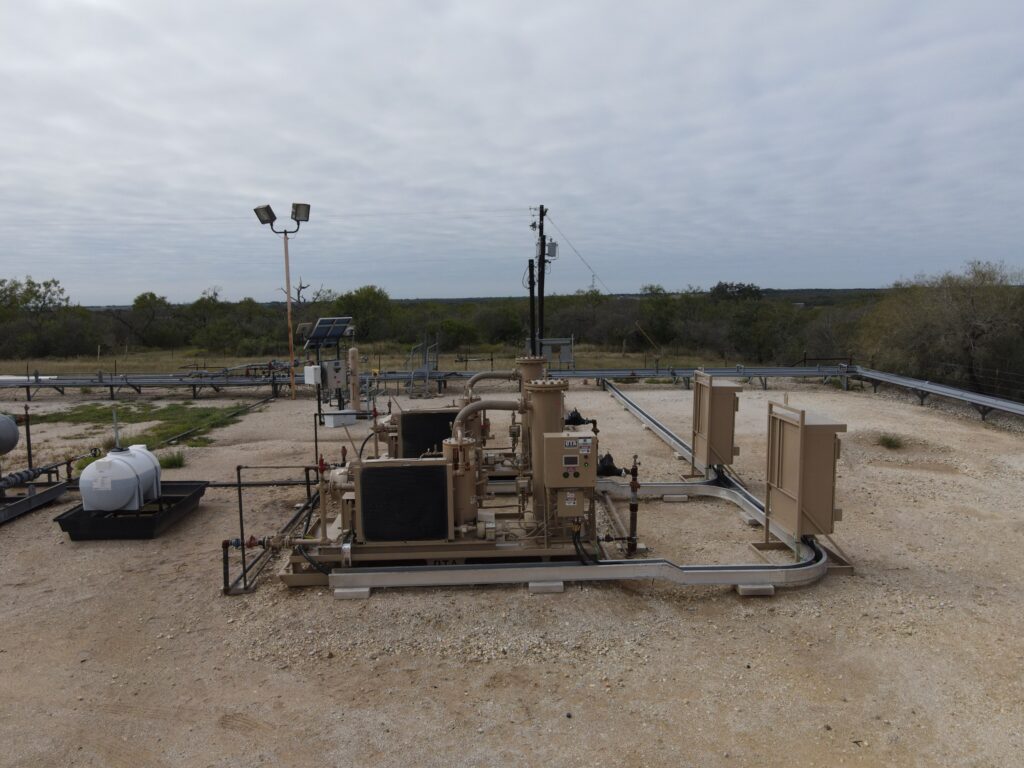 About Our VRUs
OTA Compression manufactures a range of Vapor Recovery Units (VRUs) based on oil-flooded screw and reciprocating compressor technologies. We sell and lease 10 Hp to 125 Hp units powered by electric motors or certified natural gas engines.
Our VRUs
Range of Features
High H2S units
Automated scrubber dump system – electric or pneumatic options
Aftercoolers
VFDs standard on electric units
Electric motor or natural gas powered units
Screw compressors up to 750+ MSCFD flow and up to 200 psi discharge pressure
Reciprocating compressors up to 1,200+ MSCFD flow and up to 350 psi discharge pressure
Telemetry or Modbus for remote monitoring and SCADA
Your Bottom Line
OTA understands how operating costs affect your bottom-line. We have engineered our equipment to ensure that we are competitive in price and low in operating costs while offering a far superior product. We use components that have been vetted and proven reliable over long operating hours in the field.
The OTA VRU
OTA produces our own control panels and have developed best-in-class PLC program logic and sequencing of events so our VRUs can operate over a much larger range of conditions than competitors' products. By changing just a few parameters, the OTA VRU can be configured for wellhead compression applications or vapor recovery applications for tank vapors, BTEX streams, glycol units, or VRTs, which gives it a high degree of flexibility to be used in a variety of operations or moved to other sites as needed.
Like what you see?
Click on the buttons below to learn more about our Screw and Reciprocating Compressors!